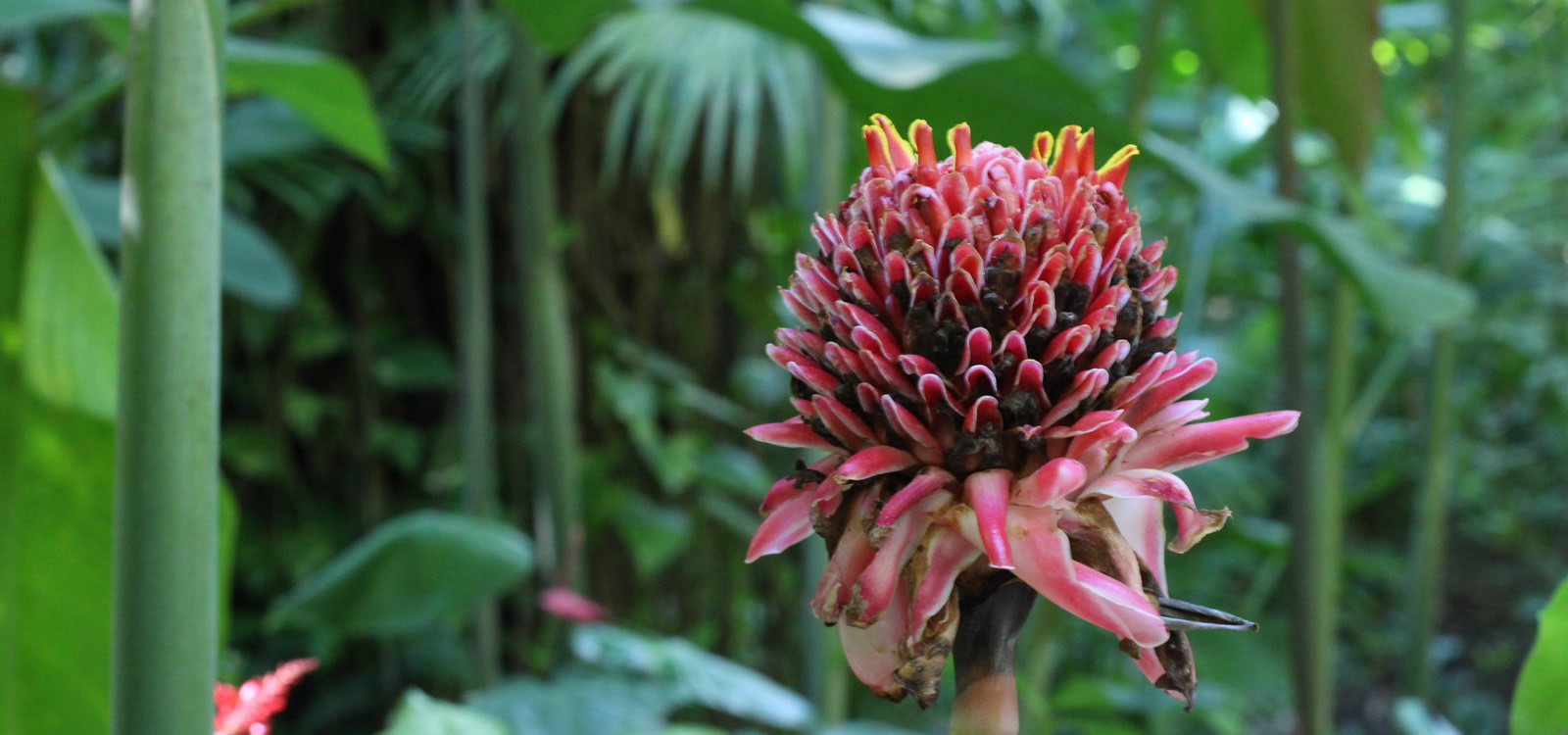 Explore Diamond Botanical Gardens, the oldest botanical gardens in St Lucia and the home of the Diamond Waterfall.
For a relaxing day out, take a drive over to the south-western coast of St Lucia and explore the Diamond Falls Botanical Gardens – one of the most popular tourist destinations on the island.
Where are the Diamond Botanical Gardens?
The Diamond Botanical Gardens are located in a sheltered gorge near the town of Soufriere on the southwestern coast of St Lucia – a short drive from Castles in Paradise Villa Resort.
The gardens form part of the historic Soufriere Estate.
Explore St Lucia's Botanical Gardens
Originally created in 1785, the Diamond Botanical Gardens are the oldest botanical gardens in St Lucia.
Spanning 6 acres, the gardens are filled with beautiful tropical plants and flowers which are nourished by rich volcanic soil and have become a home for a wide variety of birds and insects.
What to do at the Botanical Gardens?
Enjoy roaming through the well laid out gardens. The plants, flowers and the waterfall are a photographer's dream.
The gardens also contain other sites which are very well worth a visit, including the breathtaking Diamond Waterfall and the hot mineral baths.
So, in addition to a relaxing stroll through the gardens, you can enjoy an up close look at the waterfall and a dip in the baths which are said to have therapeutic qualities ever since they were used by the troops of King Louis XVI.