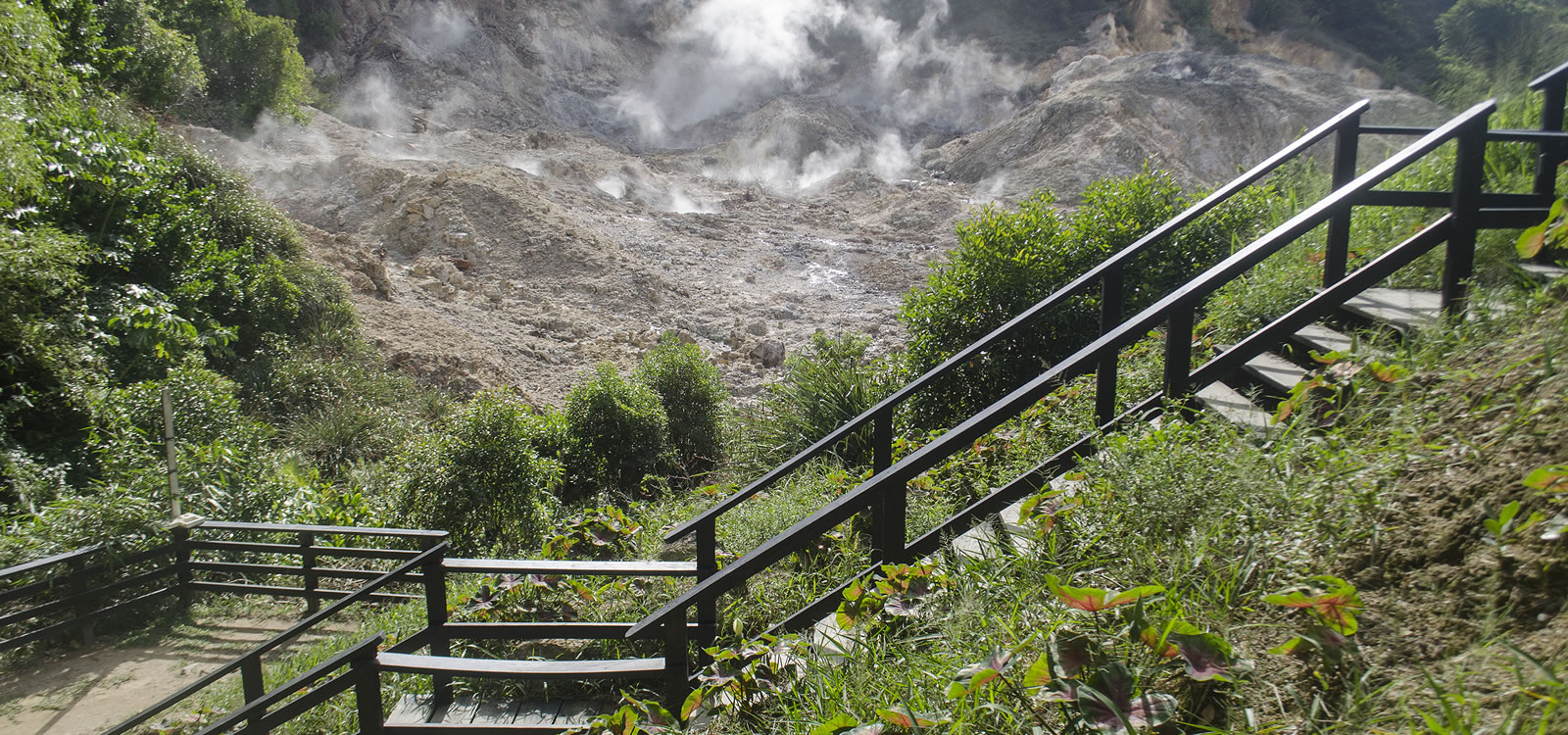 Discover the mud baths and amazing views at Sulphur Springs in Soufrière, the world's only "drive in" volcano.
Sulphur Springs is one of the most popular tourism destinations in St Lucia.
Located in Soufrière on the south-western coast of St Lucia, Sulphur Springs is approximately 20 minutes from Castles in Paradise Villa Resort.
The area is renowned for its unique status as the world's only drive in volcano.
Visitors can drive close to the now dormant volcano to see steaming pools and hot springs releasing sulfurous steam.
The raw power of nature is quite a sight to behold.
You can also visit the mud baths which are rich in volcanic minerals believed to have anti-ageing properties and benefit people suffering from conditions such as psoriasis, eczema, arthritis and sore joints.