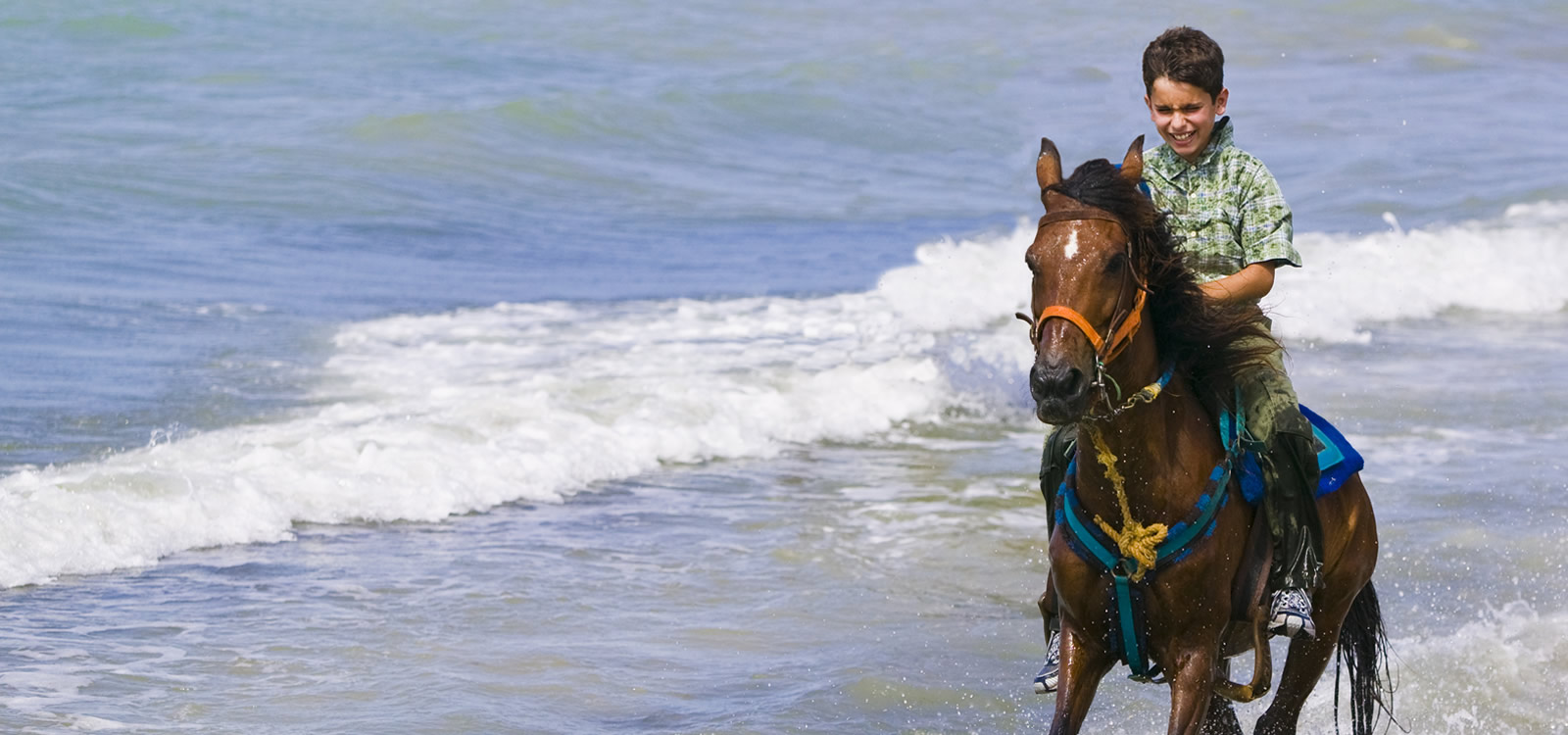 Experience a horse back riding adventure of a lifetime on a sandy beach on St Lucia's Caribbean coast.
For many of our guests, a horseback riding tour can be one of the most memorable experiences and treasured memories of their visit to St Lucia.
The sandy beach on our Caribbean coast is ideal for a horse riding adventure.
Enjoy a ride through parts of our beautiful coastline, along the beach and a dip in the warm sea with well cared for horses while enjoying the spectacular views.
Ask our team how you can book a horseback riding tour during your stay in St Lucia.