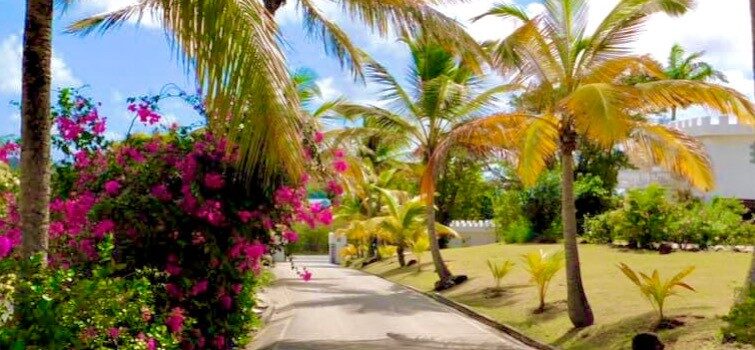 St Lucia is showing a promising start to 2022, according to the St Lucia Tourism Authority (SLTA), bookings in March were the highest since the tourism industry restarted with a total of 80,811 arrivals in the period January to March.
St Lucia, the "Helen of the West Indies", named in 2021 as both the "Caribbean's Leading Destination" and the "World's Leading Honeymoon Destination" continues to shine and is the only Caribbean Island in the top 5 of Best performing destinations in the World. The United Nation World Tourism Organisation confirmed the Caribbean region as leading the world with a 2019- 2022 recovery rate of 61.5% compared with the world average of 32.9%.
SLTA CEO, Lorine Charles St.-Jules said: "To keep the momentum going the SLTA is running a targeted marketing campaign for the summer months. The revitalisation of the St. Lucian Carnival is one of our priority events this year and we will continue to promote our strong niche offerings such as romance, diving, accommodations and adventure with some exciting plans for the rest of the year".
The SLTA has also partnered with key resorts on the Island such as the very special private villa resort "Castles in Paradise" in the south of the island. Located conveniently near Vieux-Fort, one of the finest beaches and the International Airport.
Tourism Minister, Hon. Dr. Ernest Hilaire, said: "The numbers are really encouraging and a testament to the people who work tirelessly in the tourism industry in St Lucia. Our aim is to ensure that the growth trajectory is sustainable and benefits our people through employment and income generation as well as providing the best experience for our visitors."
St Lucia's largest markets are in the USA, UK and Canada. The increase in direct flights to the island assists in the growth of these markets and while SLTA and its partners continue to manage Covid 19 protocols the number of entry requirements has now decreased. Fully vaccinated visitors and returning St Lucian nationals no longer need pre-entry Covid 19 testing or online registration.
For more information about St Lucia, visit www.stlucia.org
Contact us to reserve your stay.