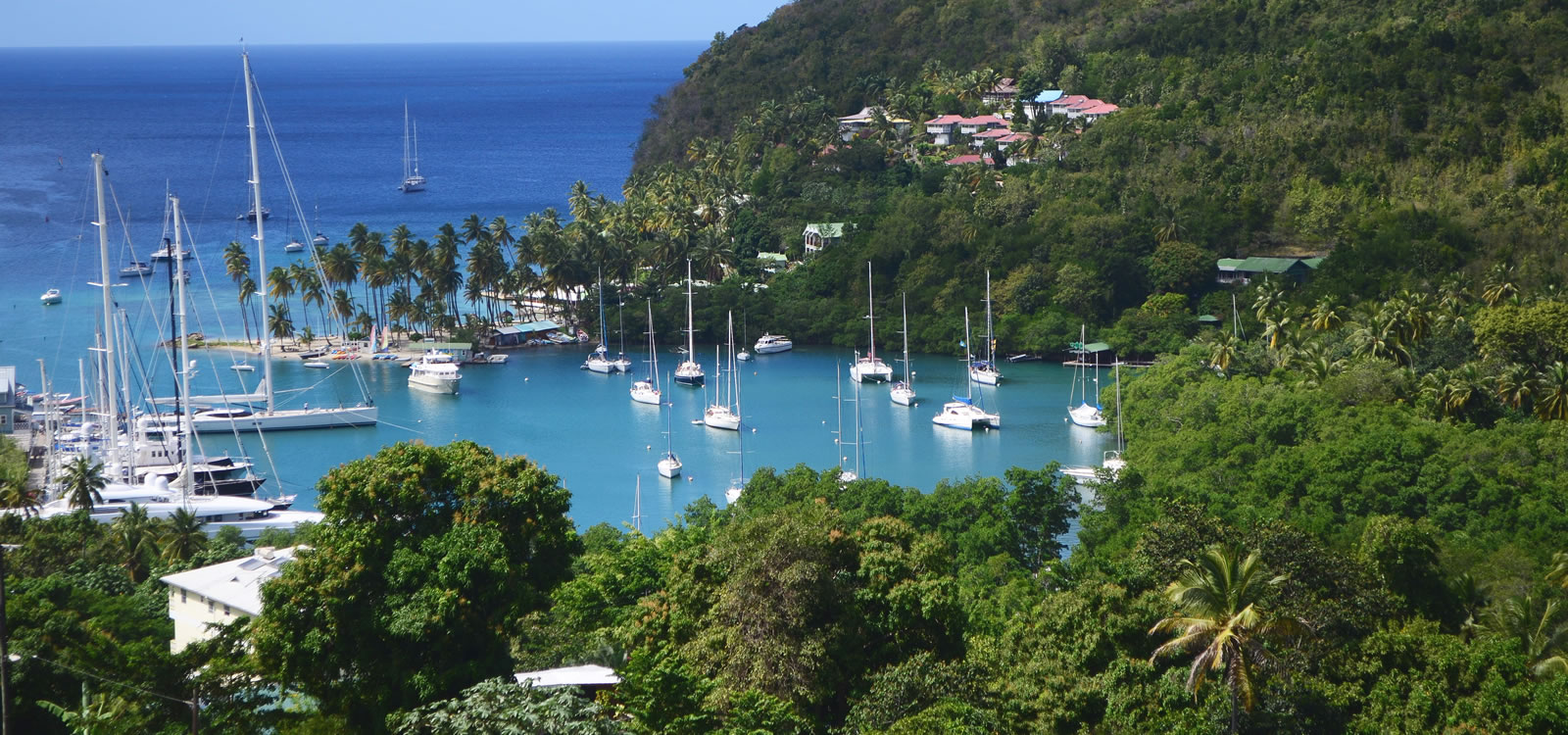 Considering spending a day at sea? Find out how to go sailing during your vacation in St Lucia.
St Lucia is absolutely perfect for a sailing holiday.
So, if you fancy a day at sea during your stay in St Lucia, Top of the World Apartments is suitably located for all sailing activities including a boat ride from Rodney Bay to the neighboring French island of Martinique.
Whether you are new to sailing and would like to hire a skipper or you are more experienced and would prefer to try your own hand at sailing, St Lucia offers great sailing conditions and spectacular views to explore.
There are plenty of charter companies and yacht charters available from both Rodney Bay and Marigot Bay.
You could then head down the west coast of St Lucia to Soufriere and enjoy the views of the iconic Pitons rising majestically from the water.
Alternatively, why not explore the coastline on a boat tour or excursion?