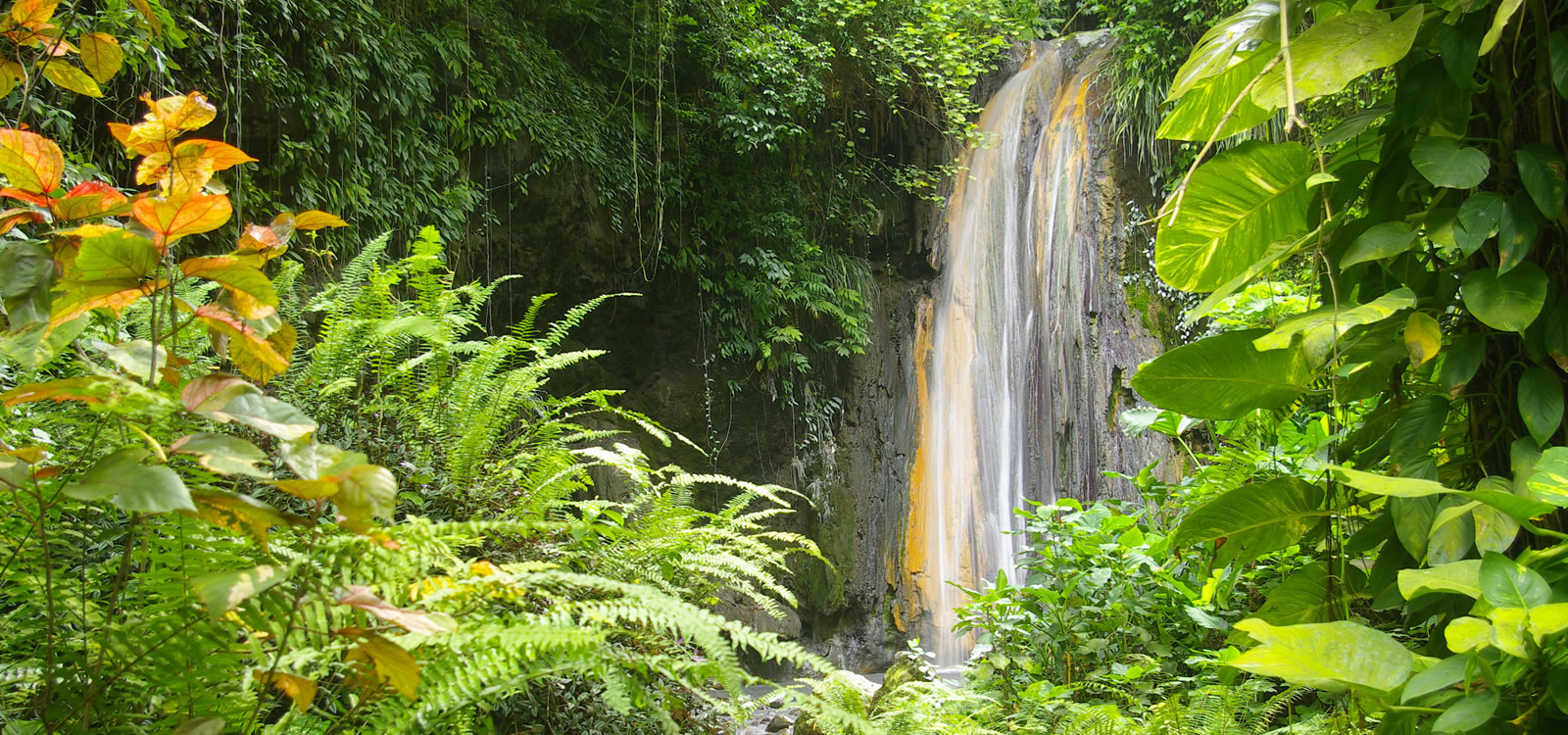 With soaring peaks, lush virgin rainforest and cascading waterfalls, St Lucia is a nature lover's dream waiting to be explored.
Breathtaking Rainforest Hikes
St Lucia's landscape is dramatic and diverse. Soaring nearly 750m above sea level, the majestic Pitons are a pair of magnificent volcanic spires located near the town of Soufriere. Together Gros Piton and the slightly smaller Petit Piton are a World Heritage Site and surrounded by tropical rainforest. Climbing the Pitons is an unforgettable experience. If you prefer to take it easy, enjoy the view of these twin peaks from the beach.
Waterfalls
While you are near Soufriere, why not take a look at the breathtaking Diamond Waterfalls and relax in the hot mineral springs in the botanical gardens? The sulphur springs are another must-visit site. Located in a park at the Caribbean's only drive-in volcano, you can cover yourself in mud and bathe in the soothing water of the hot spring.