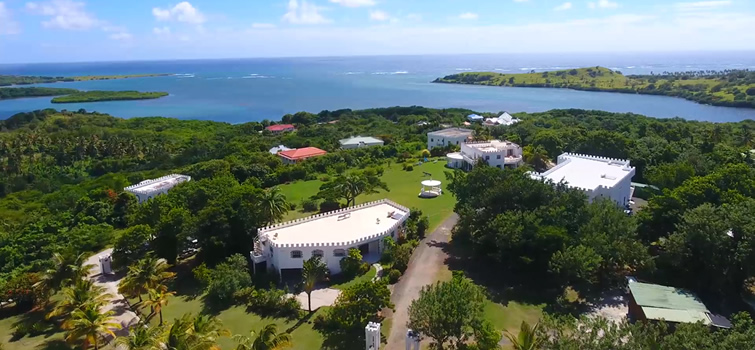 We were recently delighted to welcome Matt Turner, a writer from travel website Travel Agent Central, to Castles in Paradise Villa Resort.
Here's what he discovered, loved and recommends to see and do in the area…
Matt's Visit to Castles in Paradise Villa Resort
Matt was visiting the island in search of accommodation ideal for family vacations in St Lucia.
During his visit Matt got to explore several of the villas and the beautiful grounds at Castles in Paradise Villa Resort, which is the perfect family-friendly place to stay for those looking for self-catering accommodation in St Lucia.
It's All About the Views
Matt particularly enjoyed taking in the views of Savannes Bay, Honeymoon Bay and the Atlantic Ocean, especially from the villa roof decks.
"We loved that each villa has its own rooftop deck to enjoy the weather and views," he said.
Matt's Recommendations for Things to See & Do in the South of St Lucia
Thanks to our location in the Vieux Fort area in the south of St Lucia, Matt recommends a visit to nearby beaches such as Anse des Sables or the Sulphur Springs.
He also recommends fun-packed water sports and activities offered in the vicinity such as windsurfing, kitesurfing, snorkeling, visiting waterfalls, ziplining or hiking to see the Pitons.
To find out more about Matt's visit to Castles in Paradise and to read about his impressions of our very special villa resort in his own words, click here to read the full article: "On Site Report: St. Lucia's Family-Friendly Royalton and Castles in Paradise"
About Travel Agent Central
TravelAgentCentral.com covers the latest news and trends in travel. It is the top travel website for travel agents seeking the very latest in cruise news, destination news, hotel news, airline news and tour news.